You can find your game gallery to purchase or re-order merch, or share to social media, by going to jackbox.tv on the device you used as a controller when you played. You can view your two most recent games at the bottom of the screen under "Recent Games". But if you'd like to see more games, then click the menu button in the top left:

and then selecting "Past Games".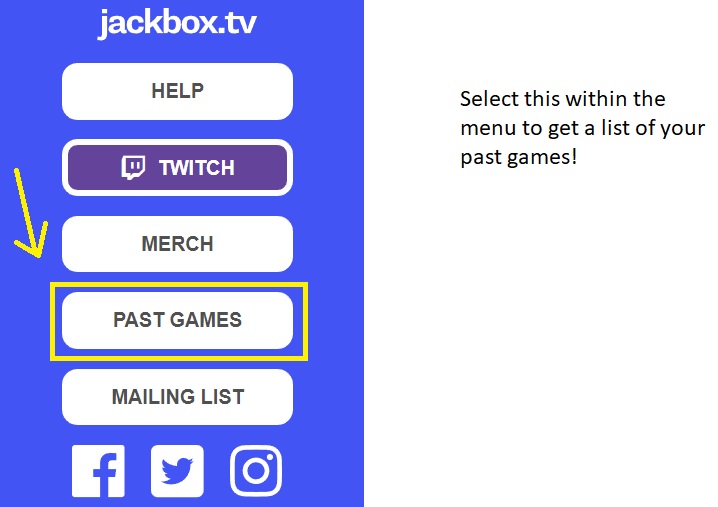 Here you can access all recent games your device participated in (including while playing in the audience!), to purchase merch or share on social media.
What if my gallery isn't visible in Past Games?
Past game data is stored via cookies in your device's browser. if you have disabled or recently cleared your cookies, you will not be able to access those games.
You must complete a game for a gallery to be generated. We cannot look up your game gallery for you using, for example, a room code.
If a game is older than one year, it may no longer be accessible via Past Games. Galleries stay on our servers for about a year.
If you can't access a game gallery, but you have ordered a shirt or other product from that game, you can open a support ticket with us or email support@jackboxgames.com and we may be able to find a direct link for your gallery in our records!