So you've just purchased a Steam code from our website... now what? This guide will help you navigate the process of installing Steam to your computer and activating your purchase within Steam. You can also check out our how to video on Youtube for a visual walkthrough of the process.
Steam is a free to download computer application that helps organize digital game content, like a game library. It is available for free on Windows, Mac, and Linux desktop and laptop computers. You can download it from the Steam website here. If you have further questions about what Steam is, please check out this article: What is Steam?
Please keep in mind the Steam version of the game will only work on a computer with the Steam application installed on it. Steam does have some apps available on mobile platforms, but these apps cannot be used to install your game. If you activate your code via your Steam Wallet in mobile or browser, you will still need Steam on your computer to run the game.
How do I create a Steam account?
Once downloaded, you can launch the Steam program and create a Steam account. You can find a how-to guide for this step here. For any issues you encounter while creating a Steam account, please contact Steam support directly here: Steam's support site. Please note that Steam is a third-party application, and therefore we cannot directly assist you with account creation or recovery.
How do I activate my Steam code?
Once you've created your account you will be able to log in to Steam with that information and activate your Steam code.
You should have received this code in an email from Jackbox Games shortly after your purchase completed. You can find a how-to guide for this step here.
Below are some pictures to go along with the how to article.
1. Select the Game Menu Activate a Product on Steam (you can also select this directly in "Add A Game" on the Library screen of the application's bottom left if this does not appear)


OR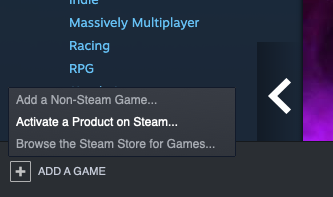 2. You will see a pop up. On the next two buttons select "Next" and "I Agree" to the Terms and conditions.
3. You will then reach the 'Product Code' box pictured below. Your product key will probably follow the format ABCDE-ABCDE-ABCDE.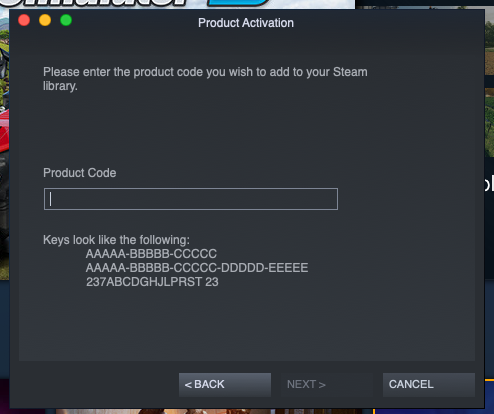 4. Enter the code you received in the email from your Jackbox Games purchase and click next. Once you've activated your product key you will see it appear in the Library Tab (In between Store and Community). Games will show slightly gray before they are installed.
Select the game to highlight it and click the blue Install button. Once the game is finished installing, click finish and you will notice the button that once read install now reads play. Click this to launch the game.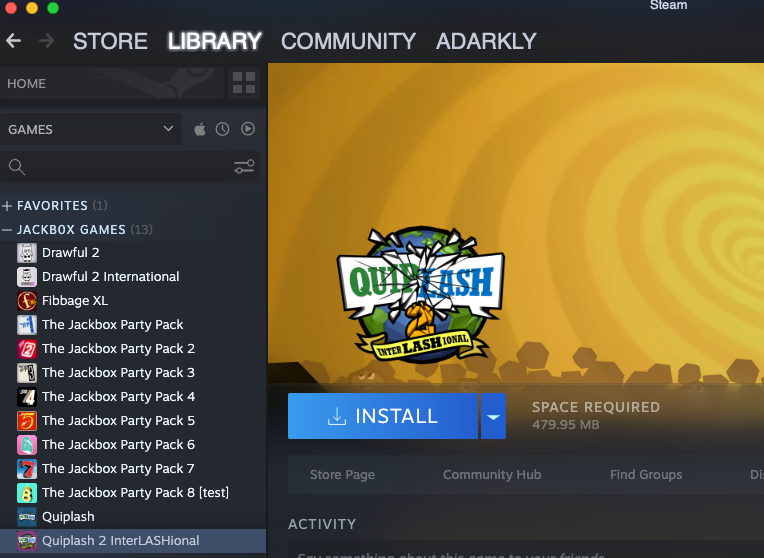 If you have further questions or need help getting set up, please reach out to us by creating a ticket or by emailing support@jackboxgames.com.